The QT Hotel brand will make its South Australian debut by 2021, when it opens in a $180 million complex on Currie St.
The state's planning authority approved the 25-storey hotel and office complex — to be built at the former home of the Avant-Garde Furnishing showroom — on Thursday.
It will have 198 hotel rooms, a gym, a cafe, restaurants, conference areas and 10 floors of offices, including an up-market co-working space on two of the floors.
There will also be a rooftop restaurant and bar and a new laneway connecting Currie to Schrader streets.
The centre's construction will create about 200 jobs and a further 100 permanent jobs will be generated when the QT Hotel opens.
The development, called SIXTY2CURRIE, is a joint venture between the site's owner, Auspac Networks Ptd Ltd, and Axiom Properties Limited.
Axiom Properties Limited general manager Paul Rouvray said the complex would "contribute to supporting the vibrancy of the West End".
"The location of SIXTY2CURRIE in the epicentre of Adelaide's burgeoning all day and night small bar and contemporary dining scene is no accident," Mr Rouvray said.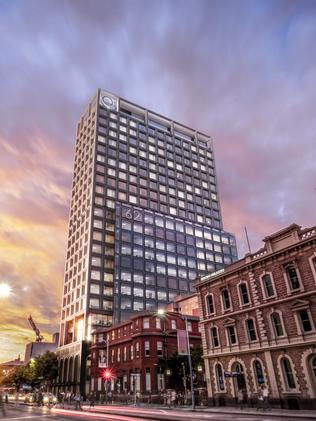 "With Leigh St and Peel St right on our doorstep it's important for SIXTY2CURRIE to further enhance this vibrant precinct."
The boutique QT Hotel will have a lobby on the ground floor and rooms on levels 13-22.
"It is important that SIXY2CURRIE not only provides incredible restaurants and bar spaces for QT Hotel guests, but also for our commercial office tenants, who will have an amenity not before seen in Adelaide," Mr Rouvray said.
"However we also want the local community to be part of the precinct.
"SIXTY2CURRIE will provide an up-scale addition to the West End as Adelaide's premier night time social destination."
It will be the 11th QT Hotel built in Australia.
QT Hotels & Resort will open its first complex in Adelaide by Celeste Villani, originally appeared in The Advertiser 24 May 2019.
Licensed by Copyright Agency. You must not copy this work without permission.